Timmi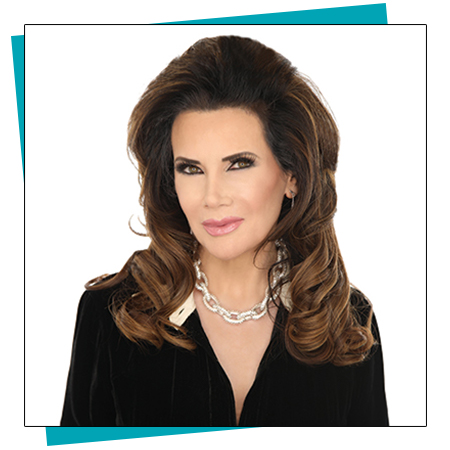 Founder & CEO
Every morning wake up and get ready to conquer the world.
Co-founder and CEO, Timmi DeRosa, launched her jewelry career over 10 years ago with her own high-end jewelry and apparel company. The hottest and the most diverse list of A-list celebrities including Adele, Justin Timberlake, Jamie Foxx, and Matt Damon were soon drawn to Timmi's unique collection. Many of these stars walked the infamous red carpet, were featured in magazines and attended celebrity award shows all wearing pieces from Timmi's jewelry line including pieces from her Glam Rock line. Glam Rock, will soon be offered exclusively through Elegance Inc. Before starting her jewelry line, Timmi was in the music industry and served as Co-President of Business Affairs and Artist Development of an independent record label distributed through EMI Records. Timmi is heavily engaged in foundations dedicated to the preservation of wild animal sanctuaries.
Timmi's diverse background brings the perfect blend of creativity and business savvy to Elegance Inc.
Chrystal

President
Don't use your energy to worry, Use your energy to believe.
Our President, Chrystal Wise, has been involved in the direct sales industry for over 16 years and has built a large downline team geographically encompassing most of the nation. Chrystal has an extraordinary reputation for success in direct sales and is known for her training and relationship building abilities. Her experience has provided her a vivid understanding of the "do's and do not's" in the field of party plan companies. Chrystal is a graduate of California Lutheran University with a Bachelor of Arts degree in Communications. Upon graduation, she launched a successful custom clothing company of her own. She has an entrepreneurial mind with a desire for helping small businesses grow. Chrystal has always had a passion for helping women become business owners. Her mission is to be an inspirational leader helping women find their inner power and achieve success through integrity and hard work.
Chrystal brings to Elegance Inc. a passion for detail and an eagerness to help you grow your business.
Karen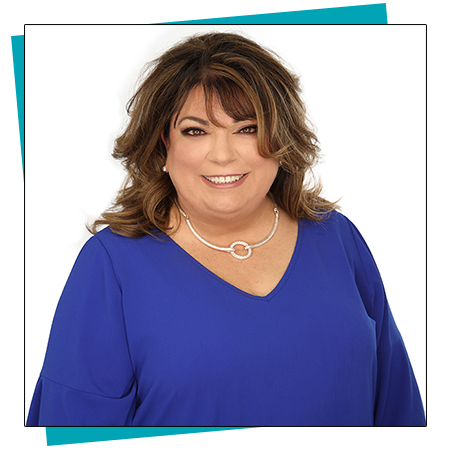 Chief Operations Officer
Life is too short to wear bad jewelry.
Chief Operating Officer, Karen Powell, boasts 30 years of sales, recruiting and team building experience. Before going Elegance Inc., Karen had already held management positions at 3 separate companies tasked with developing a results oriented sales team. She has a tremendous desire to create change in the direct sales industry and motivate other women to achieve their dreams. In addition to her direct sales experience, Karen is an accountant and has teamed up with several well known Newport Beach-based corporations.
Karen brings to Elegance Inc. a tremendous array of experience and an eclectic background well rooted in success.