COLLECTIONS
Trend with our Top Selling Jewelry
From classical to trendy, Elegance Inc. makes accessorizing easy. Whether you are looking for cool stackable bracelets, fashion necklaces that are great for layering, drop earrings that will make your outfit drop-dead gorgeous or a simple fashion ring that will bada-bling you, Elegance Inc. has it all
Immerse Yourself In Elegance And Experience Our Entire Collection Of Accessories Made To Express Your Inner Power
Nature at its Best
We are having an ongoing love affair with the natural stone trend. These gorgeous pieces provide a unique statement with their organic shapes and rich colors. Ironically, natural stones used to have a very limited audience. Now that every major designer has put their stamp on them, they will be seen at both yoga retreats and Paris runways! Many people believe these stones have mystical healing properties. Others just enjoy the fabulous fashion statement they make. Whatever look you are going for in natural stones, Elegance Inc. has this trend covered.
Wearable Art
WARNING: Only wear this collection if you want to be noticed. You will turn heads, and be the center of attention in any room you enter. These pieces are not for the meek. They are more than statement pieces, they make YOU the statement. The materials in this collection ranges from wood, metals, feathers and natural stones. No matter what they are made of, the only criteria is that these pieces are as unique as you are.
Make a Delicate Statement
Elegance is not about standing out, but being remembered.
Simplicity
"Simplicity is the ultimate sophistication."  Leonardo Da Vinci
Versatility is Power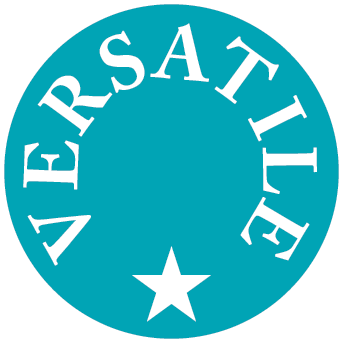 Anyway You Want It, that's the way you wear it! This is one necklace with many different ways it can be worn. The perfect piece to have in your jewelry wardrobe or to travel with.  Look through the catalog and anything with the versatility symbol can be worn many different ways. Enhance your style with the versatility of this collection.
Buffalo
The Elegance Inc. BUFFALO HORN collection represents the wild side in all of us. Each piece is handcrafted in India made from repurposed horn and materials indigenous to India. The HORN is sourced in India from buffalo that are used as a food source for local communities. The animals are not harmed in order to obtain their horn, and livestock farming is a sustainable, pasture-bred system. Due to the nature of the horn which varies in color each piece is unique.
Classic Elegance
This collection is a tribute to the glamour, sophistication and simplicity of old Hollywood. You can picture any of these pieces on Audrey Hepburn gracefully and subtly expressing her elegance or Jackie O walking off her yacht exuding confidence. This collection represents beautiful women everywhere, bringing out the inner power and true romance that exists in all of us.