STARTING A BOUTIQUE
SEE HOW IT WORKS
Starting your own online boutique or a full fledged jewelry business from home has never been easier with Elegance Inc. No need to ever carry inventory, we ship directly to your customers, get paid weekly, earn 20%-40% in Commissions and layer your income with Royalties if you decide to build a team
STARTING YOUR OWN ONLINE BOUTIQUE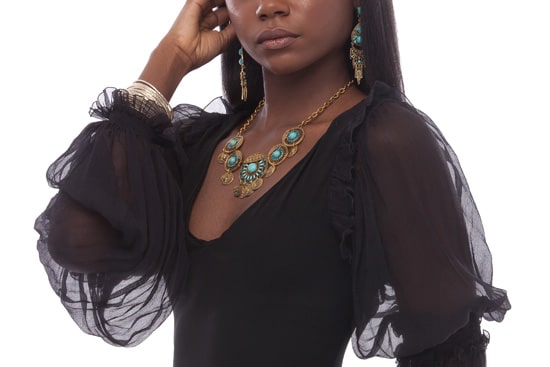 A LITTLE MORE ABOUT
ELEGANCE INC.
Sell Jewelry That Celebrities love!
A couple more compelling reasons why Elegance Inc. is different. This is a great opportunity and we believe you will be very happy here.
Elegance Inc.'s business model is technically party plan. However, we are not like any of the other home party companies, home business opportunities or other companies that have direct sales jewelry. One big difference you will notice is we don't ask you to sell Elegance Inc. exclusively. We believe that if you feel you can sell for two or three companies, then you should be able to. With Elegance Inc. this is your business and you run it your way.
For more reasons on Why Elegance.
FASHION NEVER SLEEPS. YOUR ONLINE BOUTIQUE IS OPEN 24/7. WORK FROM HOME OR ANYWHERE WITH OUR "ONLINE-ONLY BOUTIQUE OWNER" PROGRAM. $14.95 A MONTH.
Being an Online Only Boutique Owner gives you the opportunity to own your own online boutique and become an entrepreneur within minutes.
Since you are selling online only, in theory you don't need jewelry samples to run your business. However, we believe wearing your jewelry is still the best way to get new customers. Although it is not a necessity like it is when you do home socials, when someone sees a great piece of jewelry you have on, they can't help but ask "Where did you get that?" That's when you say, "in my boutique", hand them a business card or better yet, hand them your phone and they can place their order right then and there. Once the order is placed we ship directly to your customer. And you make commission. It's that easy.
You don't have to be a social media guru to have great success on the social media platforms. Elegance Inc. and your Mentor will help you every step of the way. You can even host online Socials. Host these Socials yourself, have a friend host for you and invite their friends, or raise money for a charity. The possibilities are endless. If you host online Socials, you or your Socialite will be eligible for Socialite Rewards. (See Socialite Rewards chart under HOST on the home page) You have a link to your own personal online boutique to send out. Your boutique is open 24/7, 365 days a year, so your online boutique is always open for business. After all, Fashion Never Sleeps!
You might find your customers and friends would like to do what you do and open their own online boutique. They can sign up in your Society and you will receive Royalties on all their retail sales according to your paid as title in the Elegance Inc. Success Path. (See Success Path for more details.)
As an Elegance Inc. Online Only Boutique Owner you are never required to purchase jewelry. The monthly subscription fee to have your online boutique is $14.95 per month. You never need to carry samples or inventory.
Here's everything that's included with your $14.95 monthly online boutique subscription:
Drop shipping to all your customers
A back office to run your business and process credit cards
You will have no fees to process credit cards
All hosting fees for your online boutique included
All online training
Professionally designed digital marketing materials
Digital catalog
Elegance Inc. remits all sales tax on your sales
Free returns; Love It Guarantee
Every item is shipped in a beautiful gift box
We provide monthly customer specials to encourage your customers to purchase more
You will receive a 25% discount on all personal orders
No cost to Boutique Owners for Socialite Rewards Drop shipping flat rate $5.95 paid by your customer Fast, free returns. Love It Guarantee!
How to open a boutique with no money. Get the Social Started and Join Our Free Work Hard, Play Hard Program
We designed this program so everybody has the opportunity to start their own fashion boutique without the normal costs of starting a business. This is for someone who wants to do in-home Socials and that wants to build a Society. You can also do online socials and take orders with your online boutique which is completely optional (the cost is $14.95 per month) click here to see what is included There are two different options to participate in this program. Each option requires a Grand Opening that is a minimum of $500.
Option 1. Standard Work Hard Play Hard Program
If your Mentor is in your area they will help you every step of the way to have a great Grand Opening. She will loan you her jewelry, and will teach you how to create an eye-catching display, show you how to enter orders and help you book further socials to fill your calendar. Your Mentor will also talk to your friends who are interested in opening their own boutique to help you start building your Society.
Whatever your retail sales are from your grand opening, you will receive that amount in free jewelry (sales tax and shipping not included).
Option 2: Work Hard Play Hard Reimbursement Program
If your mentor is not in your area or is unable to attend your Grand Opening and you would still like to get into Elegance Inc. for free, no worries. This program is perfect for you.  We have an option that you purchase the I'm Ready Boutique In A Box through the Work Hard Play Hard Reimbursement Program which gives you $500 in jewelry of your choice. When your Grand Opening sales reach $500, Elegance Inc. will reimburse  your $198 investment.  If your sales exceed $500 you will receive matching jewelry on the amount over $500.
Either way you choose with the Work Hard Play Hard Program, joining Elegance Inc. with this program is a great way to start your business for free and have a beautiful jewelry display.
If you would like to add an online boutique it is optional and is $14.95 per month. Click her to see what is included.
HOW TO START A BOUTIQUE FROM HOME. TAKE CHARGE WITH THE BOUTIQUE IN A BOX
This option is available to all new Boutique Owners. Get paid commissions from your first sale! All Boutique in a Box options are required to have the $14.95 per month online boutique. Click here to see what is included.
The three options to purchase a Boutique in a Box:
I'm Ready – Boutique in a Box – $198
This Boutique in a Box gives you $500 in jewelry of your choice plus a starter business supply kit to have a great Grand Opening.
Let's Go For It – Boutique in a Box – $498
This Boutique in a Box gives you $1,400 in jewelry of your choice plus a starter business supply kit to have a great Grand Opening.
I'm All In – Boutique in a Box – $698
This Boutique in a Box gives you $2,000 in jewelry of your choice plus a starter business supply kit to have a great Grand Opening.

Commissions are paid weekly, 25% – 40% depending upon your Paid as Title according to the Elegance Inc. Success Path. If you are starting out and you are earning 25% commission and you sell $2,500 or more in a month, you will receive a 5% commission bonus, bringing your commission to 30% for that month.
You will start earning commissions from the first retail sale that you make. Royalties on your Society and Bonuses are paid monthly.
All orders submitted by Saturday before midnight EST will have commissions paid that Friday (six days). We use a payment system, Hyperwallet, which gives you choices.
The card pictured is the Elegance Inc. Royal Pay Card. It is a pre-paid Visa debit card. You can transfer your commissions to your Elegance Inc. Royal Pay Card immediately, or you can transfer your money to your bank account. The monthly fee for Hyperwallet is $1.50 per month.
Royalties and Bonuses get paid the second Friday of every month using the same method of payment.